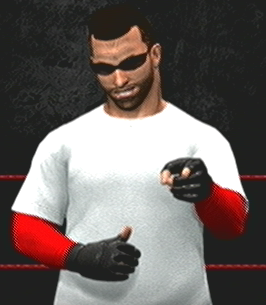 "Bear" real name Brad Delson is the current play by play and color commentator for XWF.
Early Years
Edit
Bear spent his early years originally intending to be an in-ring competitor, but many promoters claimed his in ring skills were to sloppy. Eventually, due to the high quality mic work (as a face and a heel)  he was placed into manager mouthpiece roles, which eventually transitioned into him becoming a full time commentator.
XWF Career
Edit
The Owner originally wanted Bear as "The voice of XWF" so he pitched the idea to him, Bear liked the idea and concepts so much he signed a two year deal straight away. Bear has provided comentary for every single XWF production since its inception.
In Ring Career
Edit
Bear claims to be a 1 x hardcore champion in an unnamed federation, however there are no records to prove this. 
Bear has made sporadic in ring appearances in the XWF, including a 1 on 1 with a XWF critic named Angus which Bear won, he also entered a gauntlet match for the number one contendership for the NHB title, where he was eliminated by Clowner.
Finishing and Signature Moves
Edit
Finishing Move(s)
Signatures Move(s)
XWF Title History
Edit
Bear currently has no title history in the XWF.