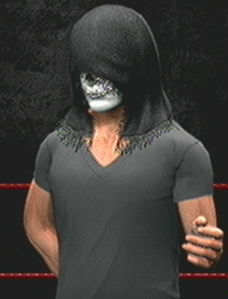 Clowner, real name Nathan Crumley is a professional wrestler and Commentator from the world of CAW who is currently signed to the XWF. He is well known for his small frame, comedy in ring style, over exagerated british accent and extravagent attires.
Early Years 2005-2007
Edit
Clowner spent the early years of his career wrestling under many differant names, including Nate, Nirvana and Voodoo. He made a name for him self as a fast a nimble competitor who the young fans really liked. Tommy T Thomas signed him to the XWA as voodoo in 2007 but he never actually wrestled a match for that promotion.
XWF Career
Edit
The Owner signed Clowner originally as the color commentator but due to unforseen circumstances this was not able to happen, Clowner now sees sporadic apperances in the XWF,  including but not limited to Matches, Commentary segments and backstage interviews.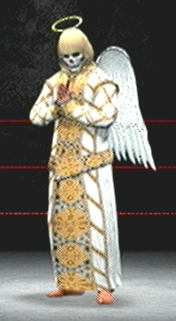 Finishing and Signature Moves
Edit
Finishing Move(s)
Signatures Move(s)
Mash Potato Punch
Jack in the Box
XWF Title History
Edit
Clowner has no current XWF title History
Indy Title History
Edit
1 x CSOW Secondary Champion
1 x CSOW Hardcore Champion